At BBBSCSI, we believe that unlocking a child's true potential creates a future where anything is possible. According to the Canadian Mental Health Association, "[a]bout one in seven young people in [British Columbia]—or 14%—will experience a mental illness at some point. . . . [B]etween 50 and about 70% [of mental illnesses] show up before the age of 18, so they can have a huge impact on a child's development. Mental illnesses can affect how well kids do in school and how they form relationships with other kids and adults. Mental illnesses, if not treated early, can be disruptive enough to a kid's normal development that it can affect them for the rest of their lives." Every child deserves the chance to thrive, which is why we offer Mentoring and Social-Emotional Learning Strategies to support them. Our programs address the goal of developing thoughtful, socially responsible youth. We also value diversity. BBBSCSI welcomes all people regardless of race, religion, culture, socioeconomic status, sexual orientation, or gender identity.
We offer a variety of one-to-one and group programs, and we have pivoted to include virtual delivery of these essential programs. Our programs are now offered both during and outside of school hours.
These effective and evidence-based programs are delivered to elementary, middle and high school students in a variety of communities throughout the Central and Southern Interior of British Columbia. They are designed to increase empathy, self-awareness, and self-regulation, therefore enhancing cognitive functioning, personal success, friendships, and resiliency in both students and communities. Mentoring is about the power of healthy relationships and helping children and youth reach their full potential.
Children and youth in our mentoring programs gain self-esteem, problem-solving skills, psychological resilience, self-expression, and skills for building positive relationships with peers and adults. Mentors experience a sense of discovery and enjoyment as they see the world of possibility open up through a child's eyes.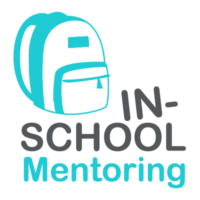 ADULT OR TEEN IN-SCHOOL MENTORING
Mentors meet with their Mentees and engage in activities such as board games, crafts, or just hanging out. The Mentor meets with their Mentee for one hour a week, at the same time and day, for the duration of the agreed match period. BBBSCSI provides structured activities for several weeks of the match to support the Mentor and Mentee as they get to know one another. These activities guide them to intentionally build developmental relationships together.
The developmental framework is built upon the elements of expressing care, challenging growth, providing support, sharing power and expanding possibility. Additionally, the Teen Mentoring program allows for the Teen Mentors to grow as people, connect with others and give back to their community while earning volunteer hours towards high school graduation, post-secondary education, and employment opportunities.
In-School Mentoring is offered to Mentees in Grades 1 to 8. Teen Mentors are in Grades 9 to 12, and Adult Mentors are 19 years and older. Matches can meet in-person at the Mentee's school in Kamloops or Kelowna.
One-to-One Student Nomination Form
One-to-One Parent/Guardian Application and Consent Form
Apply to be a Adult Mentor here!
Apply to be a Teen Mentor here!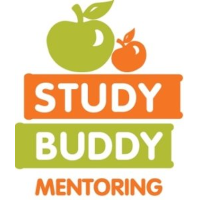 Study Buddy Program (Grades 2 to 8)
The Study Buddy Program matches students in Grades 2 to 8 with a Teen or Adult Mentor. It is a one-to-one mentoring relationship that focuses on school work and building connections through a once-a-week tutoring session. Matches will spend 1 hour per week on a virtual video call together, where the Mentor will help the Mentee with their school work or any related skills they want to build upon and practice. Sessions run for a minimum 4-month period, including on evenings and weekends, with matches meeting on the same day and time each week, for the duration of the commitment. During the last 10 minutes of each session, the Mentor and Mentee will do a fun activity together to wrap-up the hour with a reward.
The program strives to do the following:
Provide an academic role model
Increase educational performance
Promote the importance of staying in school
Increase school attendance
Enhance educational goal setting
Decrease disruptive behaviour in school
Study Buddies work together to set appropriate educational goals for the Mentee. With the support of a Study Buddy Mentor, a Study Buddy Mentee is encouraged and equipped to improve their educational performance and meet their academic goals. Succeeding at their academic goals boosts a Mentee's overall self-esteem and well-being.
One-to-One Mentoring is offered for Mentees in Grades 2 to 8. Teen Mentors are in Grades 9 to 12, and Adult Mentors are 19 years and older. Matches meet virtually on Zoom. Study Buddy matches can meet during or outside of school hours.
Study Buddy Student Nomination Form
Study Buddy Parent/Guardian Application and Consent Form
Apply to be a Study Buddy Mentor here!
Roots of Empathy
The Roots of Empathy program is delivered to elementary school children who are coached to recognize and connect with the vulnerability and humanity of a baby who visits their classroom throughout the school year with their parent(s), along with a trained BBBSCSI Instructor using a specialized curriculum. The experiential learning with the neighbourhood parent and infant is biologically embedded in the student's brains as they observe this secure attachment relationship. Through guided observation the children label the baby's feelings and intentions, learning the affective aspect of empathy (emotion) and the cognitive aspect of empathy (perspective-taking).
In Roots of Empathy, emotional literacy develops as children begin to identify and label the baby's feelings, reflect on and understand their own feelings, then bridge to understand the feelings of others. Students are given opportunities to discuss their feelings and listen to the feelings of others. They also get to deepen their development of emotional literacy (affective empathy) and perspective taking skills (cognitive empathy), helping them to understand how their behaviour or words can hurt others. This enables children to build connections and healthy relationships which leads to inclusion and integration.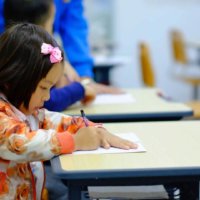 Social-Emotional Learning Strategies (K to 7)
Social-Emotional Learning (SEL) Strategies is based on the processes by which children and youth understand and manage emotions, feel and express empathy, form and achieve goals, create and maintain positive relationships, and engage in responsible decision making. SEL Strategies is also grounded in the tenants of neuroscience, positive psychology and mindful awareness. During SEL Strategies, students engage in immersive discovery experiences and daily practices to strengthen their 'toolbox'. It encourages positive behaviour, improves learning, and increases empathy, optimism and compassion.
Topics covered include our brain, friendship, empathy, gratitude, kindness, perspective, growth mindset, optimism, staying positive and mindful awareness. Each session also includes a mindful movement break. SEL Strategies is a group program offered to classes as a 10-week course that meets once a week for 30 minutes. This program can be run virtually or in-person.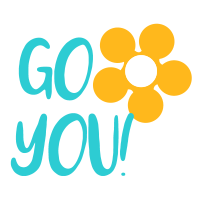 Go You! Healthy Bodies, Healthy Minds! (Grades 4 to 6)
Go You! (formerly Go Girls!) is a Group Mentoring Program for girls in Grades 4 to 6 that focuses on physical activity, balanced eating, and self-esteem. The single, most important goal of the program is to positively shape the lives of young women and girls by helping them build a positive self-image – setting them on a path to reach their full potential in life.
The Go You! program consists of 8 in-person mentoring sessions, each 1 hour long. Each session is structured around three themes: physical activity, balanced eating, and self-esteem. Topics include group dynamics, understanding influences on girls, setting goals and making decisions, boundary setting and assertiveness, and celebrating our successes. The Go You! program can be held virtually or in-person.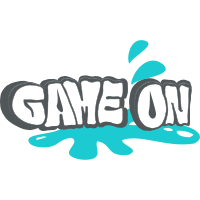 Game On! Eat Smart, Play Smart, Live Smart! (Grades 4 to 6)
The main goal of the Game On! Program is to develop an appreciation of the benefits of an active, healthy lifestyle among boys in Grades 4 to 6. In addition, the program provides participants with the tools they require to implement an active, healthy lifestyle. Although outcomes are important to the program's success, participants will best engage and learn if the program is fun. To increase engagement, the Game On! Program includes many games that encompass a wide range of purposes. The program aims to get the participants to have fun by being active, but it also addresses more serious topics and issues.
The Game On! program consists of 8 in-person mentoring sessions, each 1 hour long. Each session is structured around three themes: physical activity, healthy eating, and self-esteem. Topics include being a guy, media and marketing, making healthy choices, dealing with stress, and taking the lead. The Game On! program can be held virtually or in-person.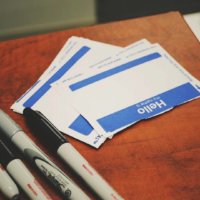 BIG Possibilities Mentoring (Grades 10 to 12)
BIG Possibilities Mentoring is a career-readiness program offered to high school students. It consists of 5 sessions where students learn about employability, professionalism, soft skills, technology in the workforce, digital footprints, networking, relationship-building, volunteering, and gaining work experience. Students complete self-assessments to evaluate their skills and to see where they could improve.
Program Outline:
Volunteering and Work Experience
Networking and Relationship Building
Technology and Digital Footprint
Soft Skills
Employability and Professionalism
BIG Possibilities Mentoring benefits students by teaching them important skills to help them build confidence and succeed in their future careers and volunteer experience. This is offered virtually via bbbscsimentoring.ca or in a classroom setting, when available.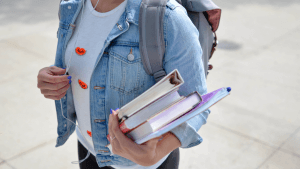 Practicum Student Description:
Big Brothers Big Sisters of the Central and Southern Interior is proud to collaborate with post-secondary institutions throughout B.C. to provide placements for Practicum Students. Under the direct supervision of BBBSCSI professionally trained staff, the Practicum Students are responsible for the general support of Mentoring Programs. Our agency ensures that students develop transferrable skills and have meaningful opportunities to support their learning.
To apply to be a Practicum Student with BBBSCSI please fill out a Volunteer Form online.
"Professional education is not education for understanding alone; it is preparation for accomplished and responsible practice in the service of others." – Shutlman

I got my practicum at Big Brothers, Big Sisters for my winter placement, and I really enjoyed my time at the agency! It was a really positive experience, from which I learned to be more confident in my facilitation and planning skills; as well as how to work more effectively with, and teach kids and youth.  I was also able to better see the real importance of mentorship; especially the effect it has on children's' lives, and I'm very grateful to our practicum supervisor for also mentoring us through this process. Overall, it has been a wonderful experience, and I would definitely recommend this placement to students looking for a practicum.
– Hannah Ryckman, 2019

My practicum was something that I was able to look forward to and was a positive experience for me. I have learned so much and I got the chance to work with youth and practice a variety of skills. It has been a good opportunity to see the areas that I need to work on and the areas that I do well in. I was especially pleased that I got to get an idea of what I can look forward to in my future as a Human Service Worker. I was able to reach all of my personal and learning goals, to focus on facilitation practice and also working in a mentoring role. I think these are vital skills that I will carry with me as I work in the field.
My coordinator was very thorough and always made sure that I was ready for the session to come. She gave us all the information before hand and included us in every way she could. I felt like an important and valued member of the programs. I would definitely recommend this program for anyone interested.
– Alyssa Quinton , HSWR student