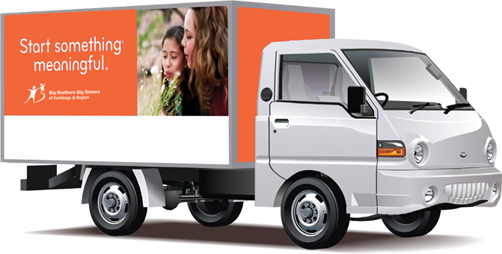 Renew Crew helps community members reuse and recycle clothing, textiles, and small household goods. Serving Kelowna, Kamloops, Penticton, Vernon and surrounding communities. As a business of Big Brothers Big Sisters Central and Southern Interior of BC, we collect donated goods and resell them in the thrift retail market and recycling market. The proceeds from this social enterprise fund our school-based programs that help more than 3,000 children. The Renew Crew is one of the most successful social ventures, generating funds for our vital social services. We collect donations through a combination of home pick-ups, on-site clothing bins for drop-offs, and targeted community clothing drives. Thanks to donors like you, last year Renew Crew collected over 3.5 million pounds of clothing and household and generated over $200,000 in net profits for our vital social services.
What can I donate?
With over 75% of our revenue from our partnership with Value Village, it's important to continually collect used clothing from within our community. Below is a list of donations we accept in bags or boxes, as well as items we do not accept.
Clothing
Anything made of fabric
Men's, women's and children's clothing
Outerwear, boots, shoes, hats, mitts, scarves
Personal items: ties, nylons, socks, underwear
Purses, wallets, fanny packs, bags
Blankets, sheets, pillows, towels, linens
Household Items
Toys, games, puzzles, stuffed animals
Dishes, pots and pans, cutlery, glassware, vases
Pictures, frames, baskets, ornaments, jewellery, candles
Small electrical: lamps, coffee makers, toasters, radios, power tools
Books, magazines, records, tapes, CDs, videos, computer software
Sports equipment: skis, snowboards, skates, etc.
Sorry! We don't take
Furniture, mattresses and other large items (too large for a bag/box)
TVs and computers
Food, chemicals, paints, liquids and perishables
Baby strollers, cribs, high chairs, car seats
Barbecues or large appliances
Treadmills and other large exercise equipment
Donations MUST be suitable for resale and in full working order.
Donations CANNOT be soiled, dangerous materials or a potential safety hazard.
If you are in doubt as to whether we will accept something, please contact our office at 1-800-404-4483 or renewcrew.reception@bigbrothersbigsisters.ca
Why Donate?
Every time you donate a bag of clothing, we are able to mentor more children through our school-based program in our communities.
The revenue generated from our used clothing program is crucial to Big Brothers Big Sisters of Central and Southern Interior of BC. We use the funds to recruit, screen, train, and support volunteers, staff, as well as further develop our programs to meet changing community needs.
The Benefits
Recycling – We are one of the largest recyclers of used goods in the community. In 2018, we diverted over 3.5 million pounds of clothing and housewares from landfills!
Local Jobs – The gross revenues of our enterprise employ dozens of people throughout Central and Southern Interior of BC.
Buying Options – Thrift retail stores offer families affordable and unique goods!
School-Based Programs – We offer social learning programs in the classroom, to students aged K-7 that increase empathy, self-awareness and self-regulation.
Please contact our office.
What It Is – How You Can Help
A clothing drive within your organization where employees compete to bring in the largest amount of clothing. The employee that collects and donates the most used clothing wins a prize provided by Big Brothers Big Sisters.
A clothing drive to fundraise for your school, church or any other community groups. We provide a 16' cargo trailer at your site. Prior to the drop off of the trailer, we will provide you with bags and postcards to hand out. Typically, we will leave the trailer on site for 1 -2 weeks to fill. After the allotted period, if the trailer is full Big Brother Big Sisters will compensate you for the donated items.
We then collect and convert your used clothing into dollars that are used to support youth mentoring programs.
For any inquiries or questions concerning a clothing drive please email: info.bigbrobigsis@gmail.com